Spa Six Hours 2022 - A vibrant tribute to 'Beurlys' during the Spa Six Hours 🏁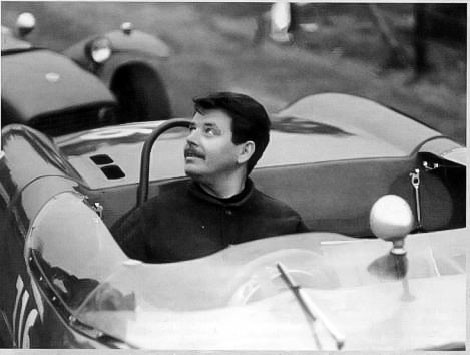 As announced several weeks ago, Spa Six Hours 2022 will be marked by a tribute to Jean Blaton, alias 'Beurlys', on Saturday 1 October. This great man of Belgian motor sport, who died in December 2020 at the respectable age of 91, took part in the 24 Hours of Le Mans fourteen times, finishing on the podium on five occasions and winning four times in his category. His record of achievements also includes other major successes, such as the 1000 Km of Paris and the 12 Hours of Reims. Linked to the Ferrari brand, 'Beurlys' had the opportunity to drive countless cars bearing the prancing horse, including the legendary 250 GTO. He has also made numerous appearances at the controls of other cars that will be present in large numbers this weekend in the heart of the Ardennes, such as the Lola T70, Chevron B19, Ford GT40, etc.
Having helped many Belgian drivers in his time, Jean Blaton was a respected man. It is therefore not surprising that numerous personalities from the world of motor sport, including Willy Braillard, Marc Duez, Eric van de Poele, Bernard De Dryver, Pascal Witmeur and many others, will join the family members on Saturday at 3.20 pm in the Eau Rouge, before heading to the foot of the Raidillon, where the ashes of 'Beurlys' will be scattered shortly before the start of the Spa Six Hours Endurance. This will be followed by a moment of sharing with friends and family.
At the end of the event, on the podium located in the Endurance zone of the Spa-Francorchamps circuit, a 'Beurlys Trophy' will be awarded to the best Belgian driver or crew! And to pay tribute to the aesthete that Jean Blaton was, a jury composed of the relatives of the deceased driver will elect the racing car that is the most in line with the personality and the career of 'Beurlys', on the basis of a panel proposed by the organiser Roadbook Events.
The tribute to Jean Blaton will certainly be one of the highlights of the Spa Six Hours 2022, emotionally completing the important sporting part of this traditional early autumn event on 'the most beautiful circuit in the world'.
📸 Automobile Art at La Tartine 🏁