The Plymouth 426 Hemi 'Cuda: a monster of power at the Spa Summer Classic 2023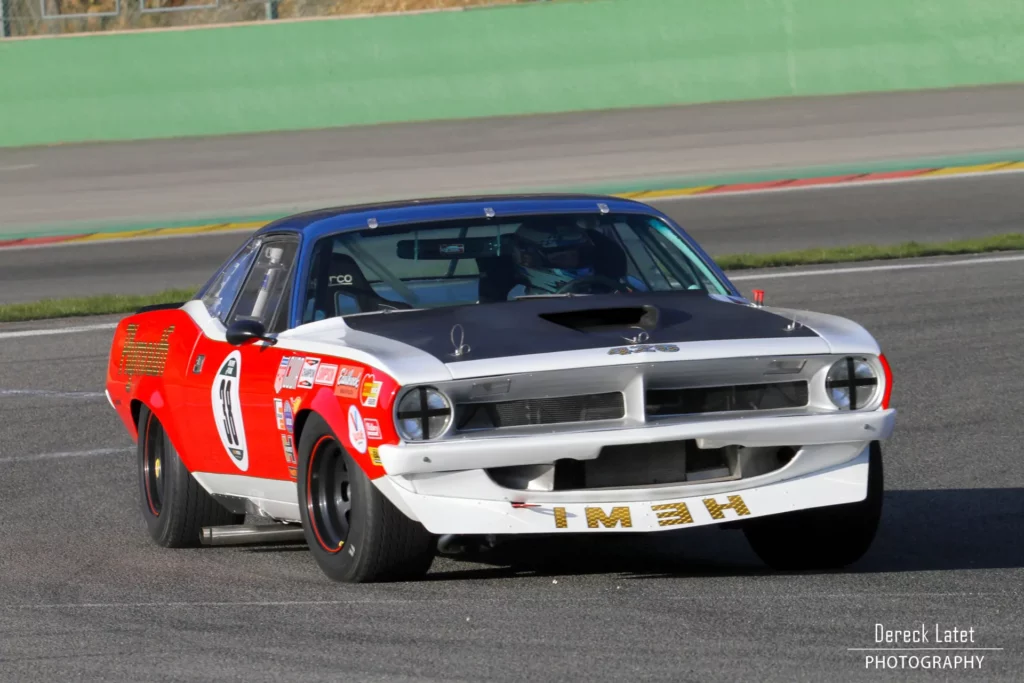 The Spa Summer Classic 2023 promises to be a thrilling event, with the participation of an icon of raw power: the 1974 Plymouth Hemi 'Cuda 426. The 'Cuda is a redesigned, sporty, performance-oriented version of the Barracuda, resulting in a true symbol of power.
This mechanical monster is powered by a 6 976 cc tumbled V8 engine, which sends its power to the rear wheels and gives it a decidedly brutal character. The 426 also features a high-performance suspension to handle all that power.
Plymouth was known for offering a multitude of options to customize each 'Cuda and make it unique. Among them was the famous 'Shaker', a functional part attached to the engine that vibrated with it, hence the name. Hemi 'Cudas are also known for their wild colours, asserting their personality and unbridled character.
This year, the Hemi 'Cuda 426 will be entered in the Spa 3 Hours endurance race. Behind the wheel of this imposing competition touring car will be Jérôme Washer and Vincent Janssens. It promises to cause a sensation on the circuit, with its impressive silhouette and its V8 roar that will have the spectators shaking their heads. With its combination of power, performance and style, the Plymouth Hemi 'Cuda 426 embodies the spirit of American muscle cars. The duo will have to show mastery and daring to tame this beast and offer a show worthy of the event.