Spa Six Hours 2022 - A TVR Grantura MKIII Sebring ex-Mark Donohu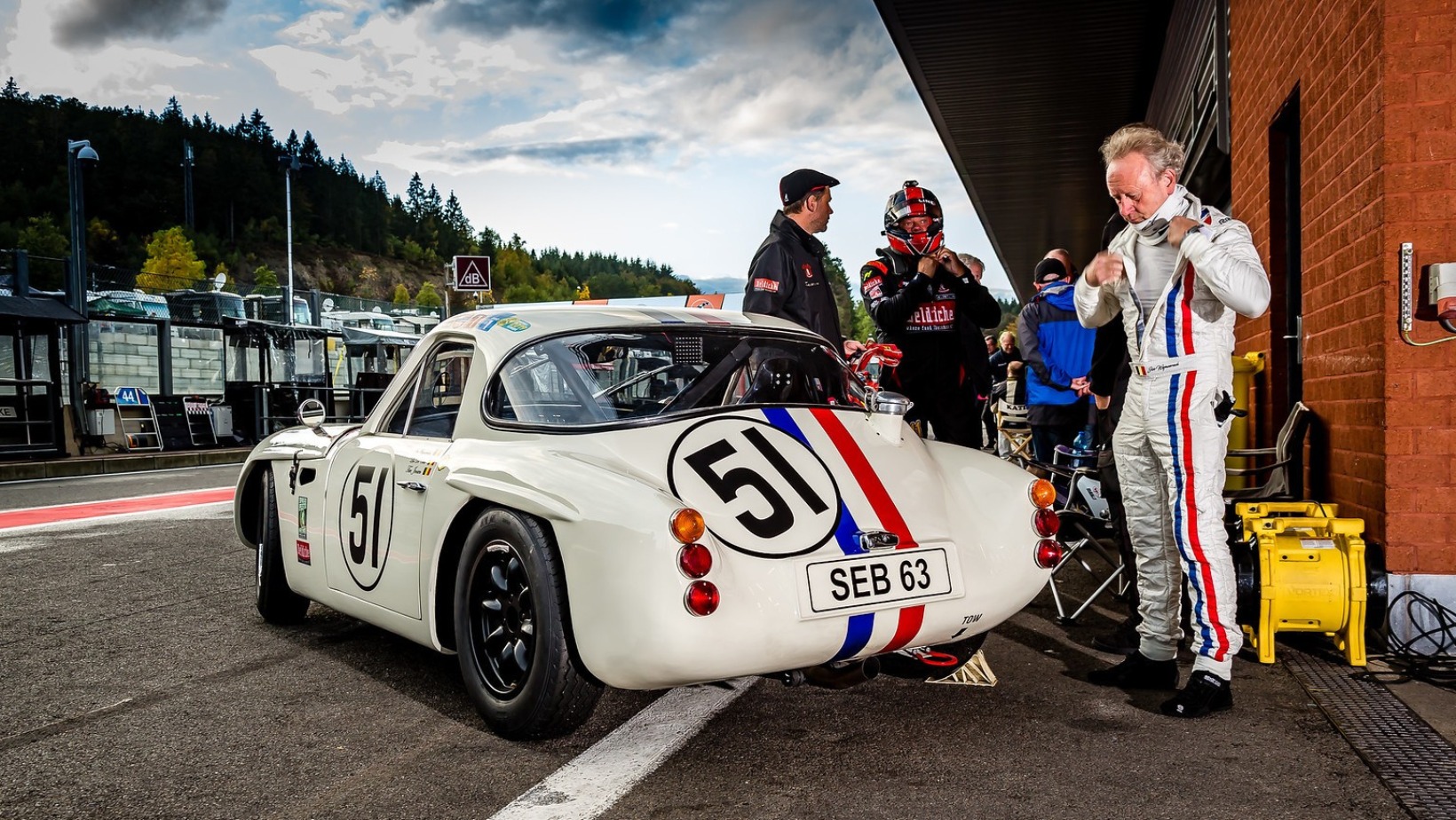 Continuation of our presentation of Spa Six Hours 2022, with this Thursday's focus on a car that is not among the most powerful of the Spa Six Hours Endurance flagship event, but whose pedigree is more than interesting. On Saturday 1st October, between 3.55 pm and 9.55 pm, the public will be able to enjoy the TVR Grantura MKIII Sebring, which will be shared by Luc De Cock, Jos Wymeersch and the British Oliver Reuben. Sebring? Did you say Sebring?
We will be racing in the TVR Wijmeersch team with a TVR Grantura MKIII Sebring", explains Luc De Cock. A car that was specially designed for the famous race in Florida. In fact, this car was not very successful, as both cars entered in 1963 only completed a few laps, while the reserve car never took to the track. Our current car is the #51 entered in the 1963 Sebring 12 Hours, a factory car which, like the other two cars in the team's line-up at the time, had a lighter body and a 1622cc MG engine. Mark Donohue, in particular, drove this car."
Mark Donohue was a former American F1 driver, including a podium finish for Penske McLaren in Canada, and won the 1972 Indianapolis 500. He died in dramatic circumstances during qualifying for the Austrian Grand Prix in 1975.
The car Donohue drove at Sebring was sold to a friend of the driver in 1967, and was found a few years later. The car then ended up in Belgian hands. In 2017, it was seen again on track at the Spa Six Hours, following a thorough restoration.
I bought the Grantura in an original, but catastrophic condition", explains Jos Wymeersch. Nigel Reuben Racing helped us to restore the car to FIA Annex K standards, which means that the chassis and bodywork were not modified. Under the bonnet is now an 1800cc MG block, with a three-speed synchro gearbox."
The advantage of this small British sports car in the Spa Six Hours is that it can run the whole race on one tank of fuel", Luc De Cock continues. With its 170 horsepower it is probably one of the least powerful cars on the grid, but because of its lower fuel consumption and the fact that we can also run the race with only one set of tyres, we are able to move up the rankings quickly. We drive with the primary objective of not damaging the car, respecting our equipment."
🗞️ Vincent Franssen
📸 Mark Reynders & Mike Smith